The Millheim Pool 

at Soldiers and Sailors Memorial Park


Phone: 814-349-5905

PVPRA, PO Box 395, Millheim, PA 16854

Located at 120 Park Entrance Road in Millheim

*Hours subject to change based on weather or unforeseen circumstances. Please call for updates.

Hours may also change for Penns Valley Penguins home swim meets and during the Grange Fair.

PLEASE NOTE: The Millheim Pool's policy for Age of Accompaniment and Babysitters with Young Children

Children 12 years and older: may visit the Millheim Pool unaccompanied by an adult. 

Children 10 & 11 years old: may visit the Millheim Pool unaccompanied by an adult but must have a waiver on file prior to admission.

Babysitters: If you are 13 years to 15 years old, and have completed a Red Cross babysitting course, you are permitted

 to bring up to two (2) younger children to the pool. You must show proof of certificate from the class to pool manager.

Swim Lessons, Sand Volleyball, and SCUBA!

The Millheim Pool has something for everyone!

SWIM LESSONS

The Millheim Pool will be offering group swim lessons in two sessions this summer run by the YMCA.

2019 SAND VOLLEYBALL

Coed league plays on Wednesday evenings this summer!  NEW: Online Registration Form - Every player needs a form completed.  They do not need to be filled out at the same time.  A minimum of 4 players need to be signed up for each team in order to be complete.

Season runs:  June 5 - Early August

Stay Tuned for more information

REGISTRATION WILL BE

OPEN IN LATE APRIL

SCUBA DIVING

Did you know that you can take an Open Water Diver Course right here in Central PA? If you've ever wondered what it's like to breathe underwater, and if you are looking for a new adventure, look no further! This Open Water Diver Course is your entry to the underwater world, with Sunken Treasure SCUBA!

(6) 3-hour training sessions and practice dives will cover topics that range from equipment to safety to skills, and will put participants on the path for SCUBA Certification.

2019 Dates:  To Be Announced

    Time:  5pm to 7pm

Minimum age:  10 years old

Participants must be in good health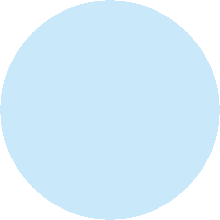 Looking for Swim Team info? 

See their website:

Private lessons will be available once the summer season is underway.  Please contact the front desk for more information.  Thank you!