The Millheim Pool 

at Soldier's and Sailor's Memorial Park

Off Season Contact

814-777-8110


Off-Season Contact: (814) 777-8110

PVPRA, PO Box 395, Millheim, PA 16854

*Hours subject to change based on weather or unforeseen circumstances. Please call for updates.

Hours may also change for Penns Valley Penguins home swim meets and during the Grange Fair.

SITE UPDATED 5/20/15

Fun for the Family All Summer Long!

Welcome to the Millheim Pool!

Memorial Day - Labor Day

Hours: 12:00-7:00PM

7 Days a Week

Note: Until school year ends, pool is open 

on WEEKENDS, ONLY, 12-7PM

Daily Admission: $6/person

Twilight Admission (after 5PM): $3/person

Memberships: 

 Family $200/year

Individual $100/year

Twilight Memberships (5PM-7PM only):

Family $100/year

Individual $50/year


The pool at Soldier's and Sailor's Memorial Park in Millheim, PA, more commonly known as the Millheim Pool, was built by volunteers in 1970 to provide the families of Penns Valley a safe place to go for summer recreation. The five-acre park is owned by the Millheim Lions Club and maintained by the volunteer Penns Valley Park and Recreation Association, Inc.  

The park contains the public pool as well as 4 large pavilions available for rental, playground equipment, a basketball court, horseshoe pits and a regulation sand volleyball court in a beautiful setting along Elk Creek. The pool has a six-lane, 25 yard pool with an attached diving well, bath-houses with showers and concessions.  

The pool is also the home of the Penns Valley Penguins Swim Team and the location for many summer programs, including swimming lessons, water aerobics, wrestling camp, dinner and movie nights, sand volleyball, scuba and the 6th Annual Millheim Pool Sprint Triathlon, Millheim Mini, and Splash n' Dash Youth Biathlon on Saturday, June 27, 2015.

Directions to the Park: The Milllheim Pool at the Soldier's and Sailor's Memorial Park is located just off Park Road in Millheim, PA.  From the intersection of Routes 45 and 445 (aka North Street) in downtown Millheim (zip 16854) head EAST on Route 45 until you cross the bridge. Park Road is the first LEFT after the bridge. Follow Park Road until you see the park entrance on your left.

Did you miss this month's ad in the

Grapevine?

Get it, here!



OPENING DAY: SATURDAY, MAY 30th

Due to maintenance issues, Opening Day for the Millheim Pool has been postponed until Saturday, May 30th. If you would like to volunteer to help us make the pool ready, please email millheimpool@gmail.com  Thank you for your support!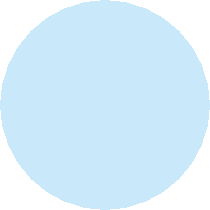 6th Annual

Millheim Sprint Triathlon

Saturday, June 27th!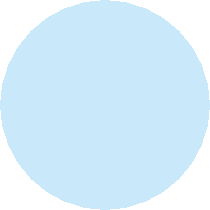 Thursday, June 11

12PM - 4PM